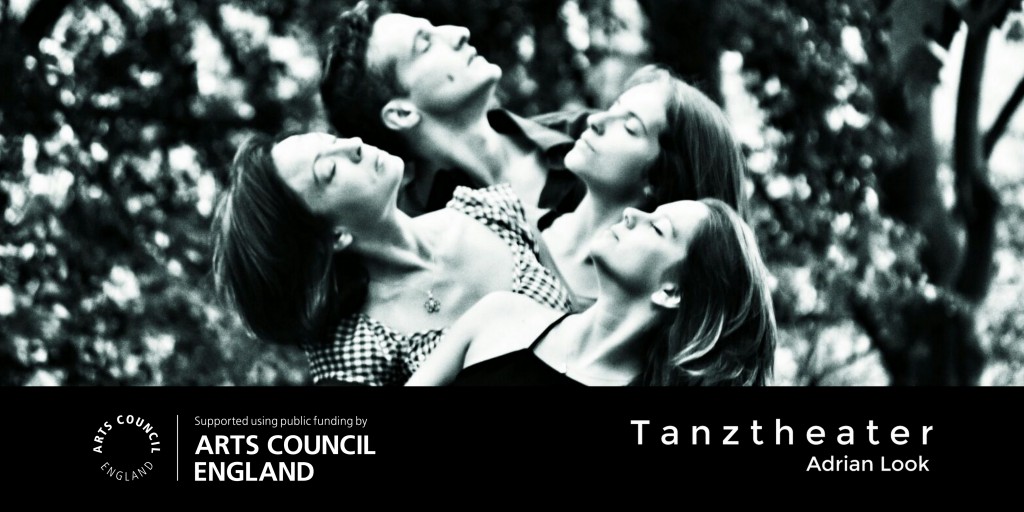 http://www.artscouncil.org.uk
As part of T a n z t h e a t e r Adrian Look's new production
A thousand eyes, we are opening up two weeks of company class to students in their last year of eduction, recent graduates and freelance dancers.
A thousand eyes is supported by public funding from Arts Council England.
We have five spaces available for each class on a first come first served basis.
Ticket price is £5/class.
Weekly pass: £20 for all five classes in one week.
Please book your tickets online here:
Online Ticket for Company Class with Tanztheater Adrian Look
All classes will take place at Morley College in room C10 (studio theatre)
NOTE: Lambeth North station is closed. Nearest stations are Waterloo and Elephant & Castle.
Contemporary classes will be taught by Adrian Look, artistic director and choreographer of the company.
Classical Ballet classes will be taught by Brian Bertscher, former soloist of the Royal Ballet.
Time: 10.00 – 11.15
Venue: Morley College (Room C10)

Schedule:
Week 1: 25.-29. July
Monday  – Contemporary with Adrian Look
Tuesday – Classical ballet with Brian Bertscher
Wednesday – Contemporary with Adrian Look
Thursday – Classical ballet with Brian Bertscher
Friday – Contemporary with Adrian Look
Week 2: 01.-05. August
Monday  – Contemporary with Adrian Look
Tuesday – Classical ballet with Brian Bertscher
Wednesday – Contemporary with Adrian Look
Thursday – Classical ballet with Brian Bertscher
Friday – Contemporary with Adrian Look