New Website

  Visit our brand new website for
T a n z t h e a t e r Adrian Look: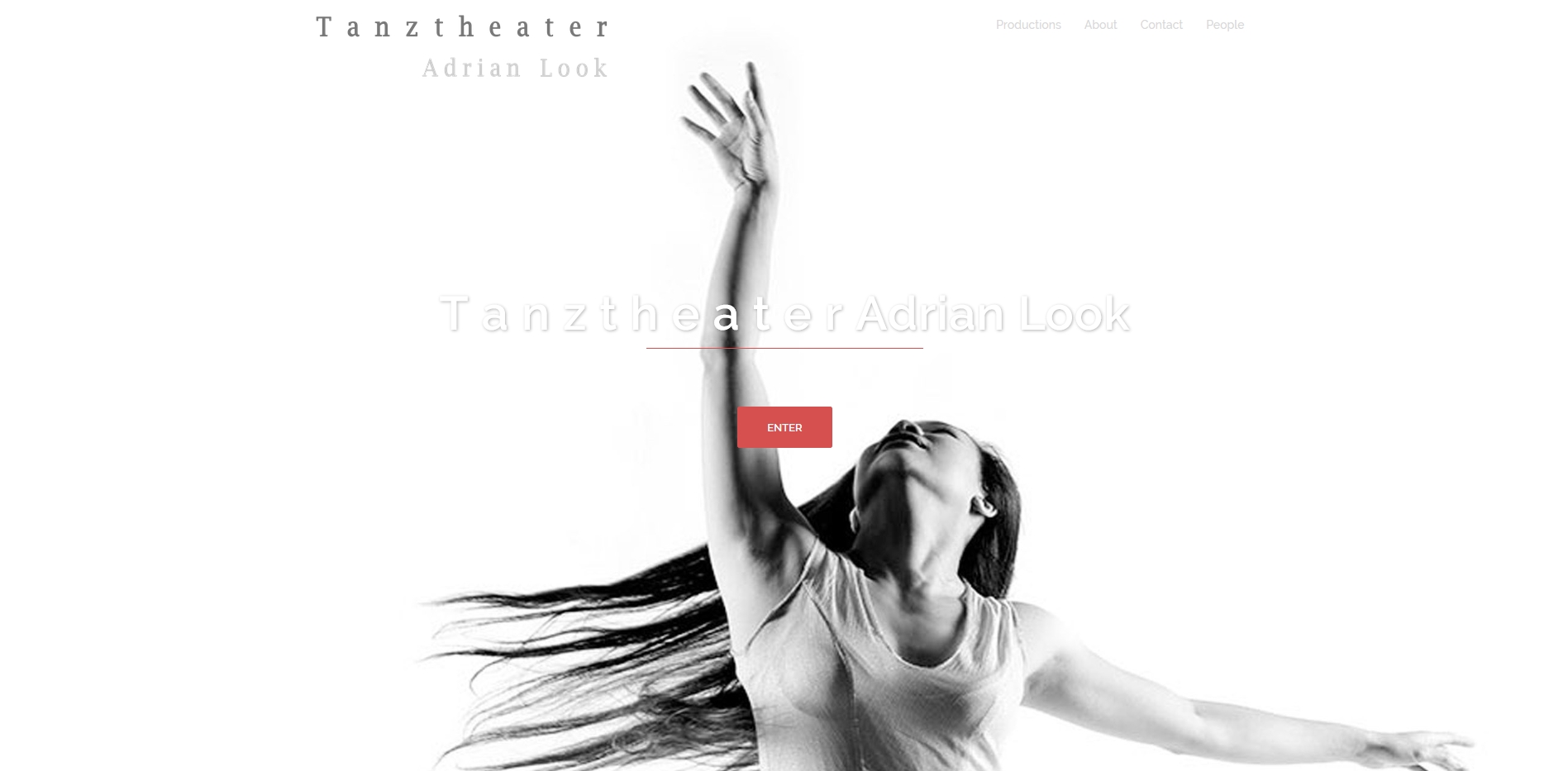 http://tanztheateradrianlook.com
Autumn Term starts September 10th
Here are all classes for the upcoming term.
We have a new time for the Contemporary Dance: General and a new 6 week course at Trinity Laban.
The classes at The Place start from the 25th of September.
Mondays  16.00 – 17.30 
Contemporary Dance: General (M)
Mondays  18.00 – 19.30 
Ballet Beginners (M)
Tuesdays  14.00 – 15.45
German Tanztheater 1 (M)
Tuesdays 16.45 – 18.30
Performance Group (M)
Tuesdays 20.00 – 21.30
German Tanztheater Level 1-2 (The Place)
drop in
Wednesdays 19.00 – 20.30
Tanztheater at Trinity Laban NEW
19 Sept – 24 Oct
Level 3 | 6 week course | Drop in
Thursdays 18.30 – 20.00
German Tanztheater Level 2-3 ( The Place)
drop in
Fridays 18.00 – 19.30 
Ballet  Improvers and Intermediate (M)
Fridays 20.00 – 21.30
German Tanztheater 2 (M)
Saturdays  – Various times
Choreography/Improvisation (S.Davies)
monthly (different dates)
drop in
Dates:
Sept 22
5.15 – 7.15pm
Oct 20
5.45 – 7.45pm
Nov 17
12 – 2pm
Dec 1
2 – 4pm
Saturdays 18.15 – 20.15
German Tanztheater (The Place)
monthly (1st SAT of each month)
drop in
Dates:
Oct 6
6.15 – 8.15pm
Nov 3
6.15 – 8.15pm
Dec 1
6.15 – 8.15pm
Full Schedule here: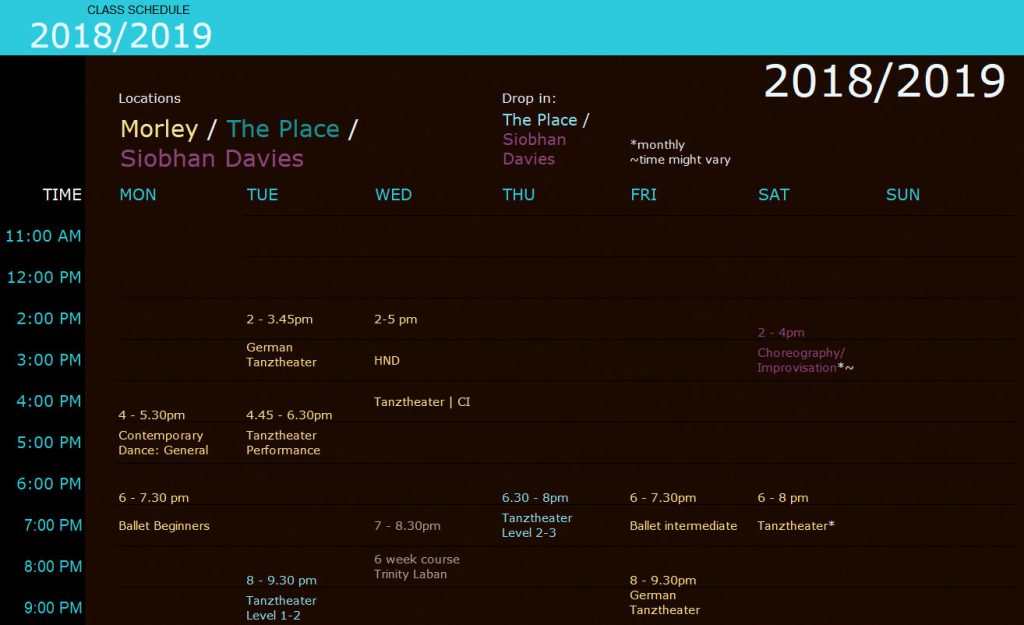 Save
Save
Save
Save
Save
Save
Save
Save
Save
Save
Save
Save
Save
Save