Book your spot for the Summer Term

The summer term runs from April 16th – July 6th.
Have a look at all updated links to secure your spot:
All classes :
(links below)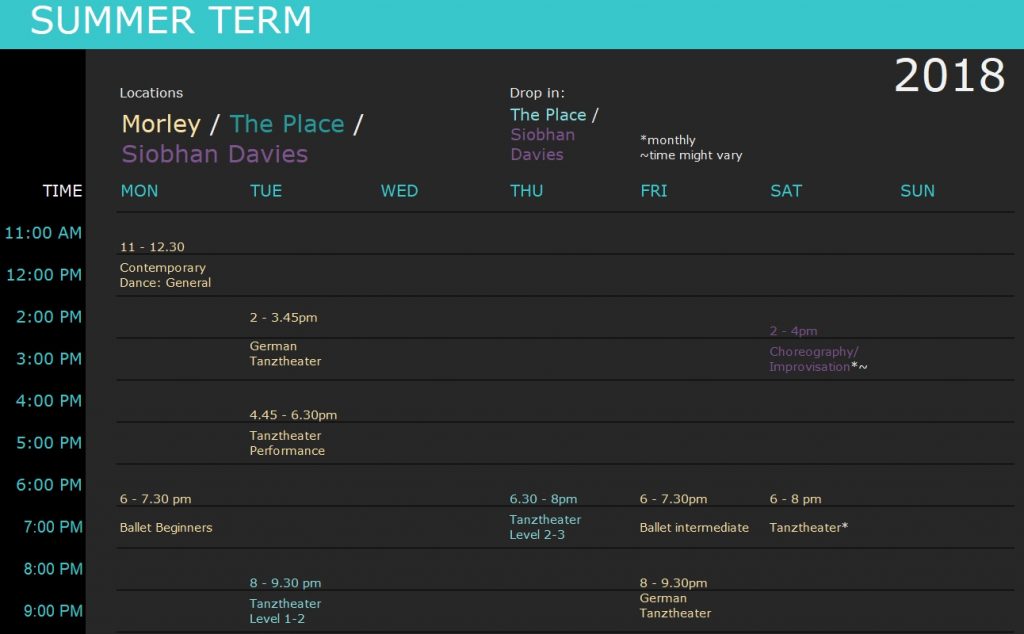 (M) = Morley College
Mondays  11.00 – 12.30 
Contemporary Dance: General (M)
Mondays  18.00 – 19.30 
Ballet Beginners (M)
Tuesdays  14.00 – 15.45
German Tanztheater 1 (M)
Tuesdays 16.45 – 18.30
Performance Group (M)
Tuesdays 20.00 – 21.30
German Tanztheater Level 1-2 (The Place)
drop in
Thursdays 18.30 – 20.00
German Tanztheater Level 2-3 ( The Place)
drop in
Fridays 18.00 – 19.30 
Ballet Beginners and Improvers (M)
Fridays 20.00 – 21.30
German Tanztheater 2 (M)
Saturdays 14.00 – 16.00 
Choreography/Improvisation (S.Davies)
monthly (different dates)
drop in
Saturdays 18.00 – 20.00
German Tanztheater (The Place)
monthly (1st SAT of each month)
drop in
---
Adrian continues to teach two regular evening classes at The Place this term as part of their adult evening courses:
German Tanztheater at The Place (Level 1-2)
Tuesdays 8-9.30pm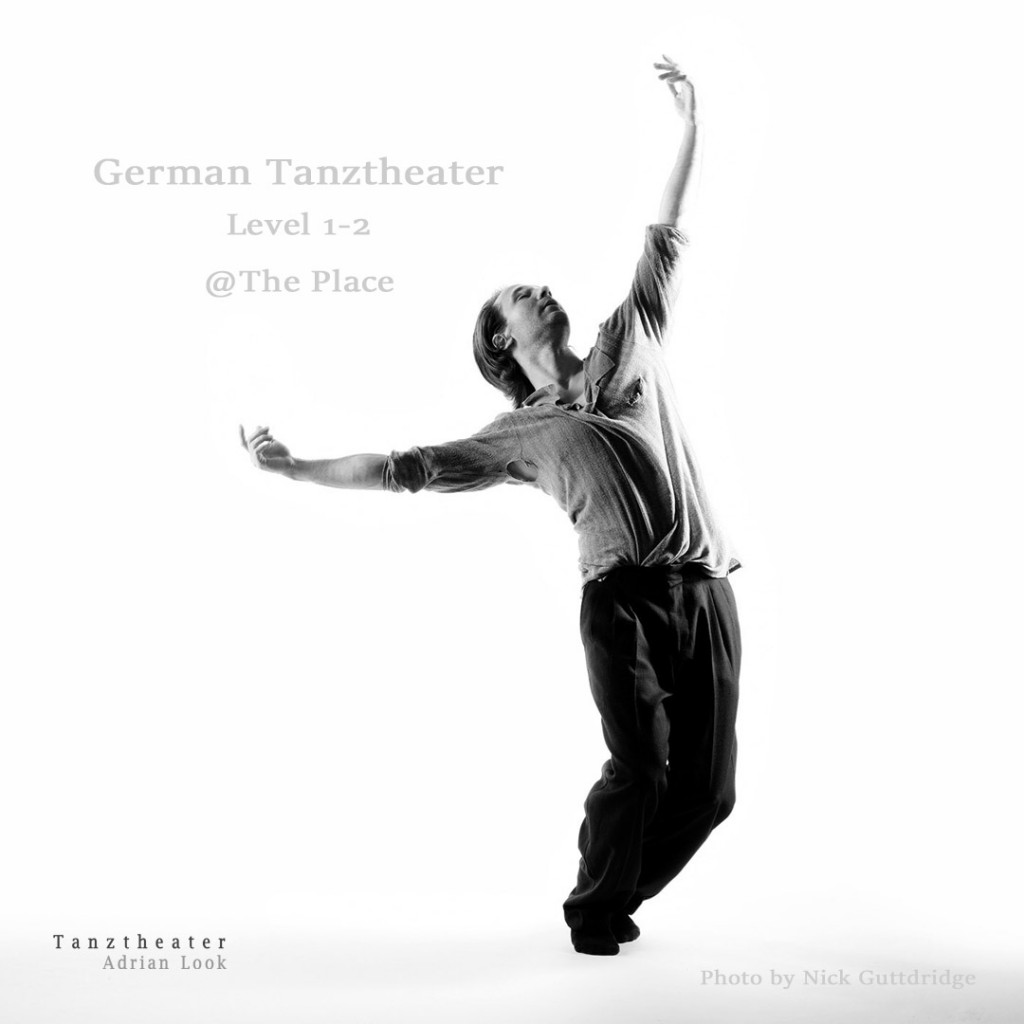 Term dates:
24 Apr– 03 Jul
Day: Tuesdays
Time: 8 – 9.30 pm
Tickets:
https://www.theplace.org.uk/whats-on/german-tanztheater-level-12-adrian-look-3
Level 1-2: This class is for students who hold a basic understanding in contemporary or ballet and would like to develop their skills. The class will work further on technique and learning the dynamics of movement phrasing, building confidence and expanding knowledge and performance skills.
---
German Tanztheater at The Place (Level 2-3)
Thursdays 6.30 – 8pm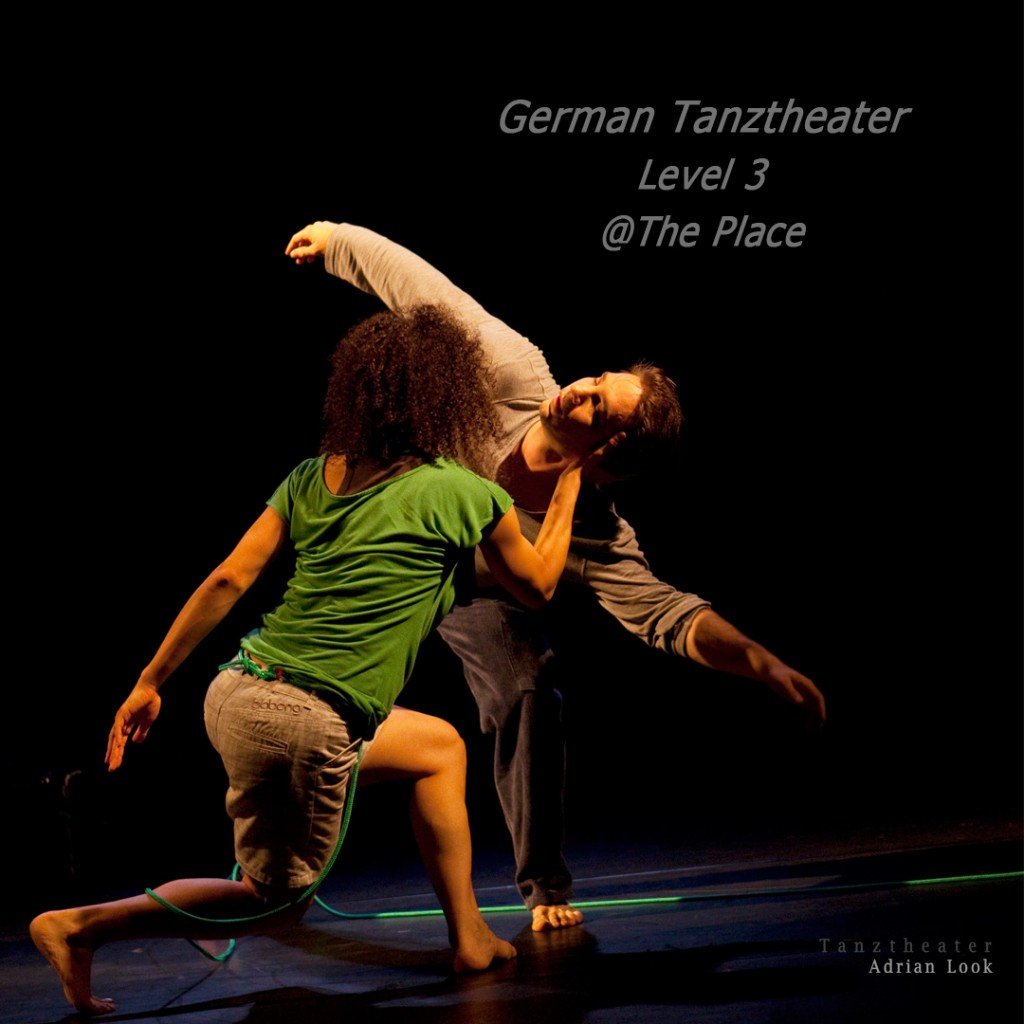 Term dates:
26 Apr– 05 Jul
Day: Thursdays
Time: 6.30 -8 pm
Tickets:
https://www.theplace.org.uk/node/58851
Level 2 provides more challenging phrases and movements that incorporate multiple exercises and movement. Not only will you develop your technical knowledge but you will also begin to introduce performativity into your practice allowing for greater expression. Alongside this your body will develop an increased physicality including core strength and balance; allowing you to have greater movement efficiency. You will also be encouraged to work more with the live music and given freedom to play with timings and counts.
Our Level 3 class is a dynamic class focusing on higher level technical abilities and an increase in physical fitness. Complex movement combinations and content will cover more advanced principles such as agility and the use of weight whilst simultaneously increasing musical awareness through a range of tempos and rhythms. You will increase your versatility in moving and introduce your own uniqueness to the movement with confidence.
---
Monthly workshop about the Improvisation
approach of German Tanztheater
Siobhan Davies Studios

Learn the unique improvisation approach of German Tanztheater developed to create meaningful and expressive material.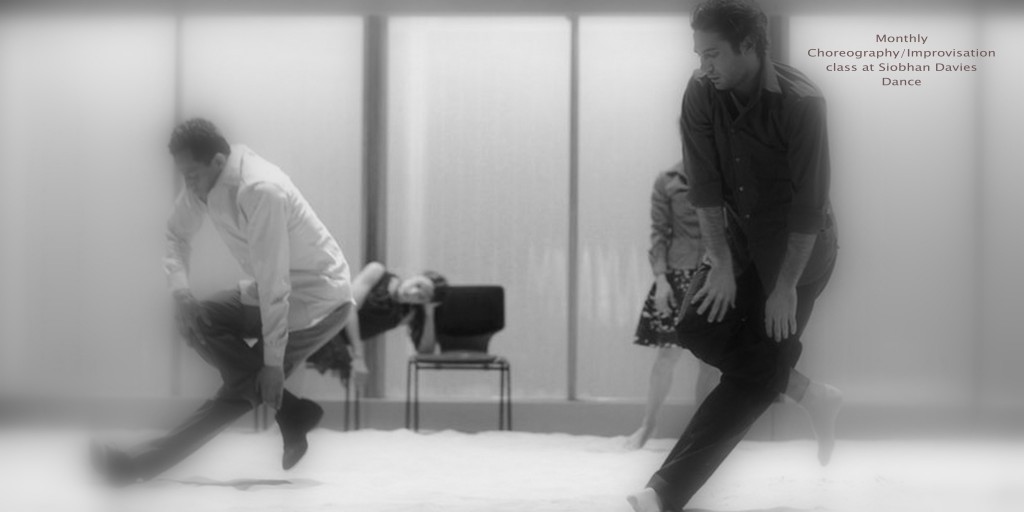 Details:
Dates:
Mar 24
12 – 2 pm
Apr 14
5.15 – 7.15 pm
May 19
2 – 4 pm
Jun 16
2 – 4 pm
Venue: Siobhan Davies Dance Studios
Price:
Combi ticket 1 (Three dates): £35
Combi ticket 2 (Two dates): £25
Single date: £15
Alternative payment here: Pay online here
Tickets: Eventbrite / Bank transfer
---
Monthly Tanztheater technique class
The Place
Learn the technique behind the beautiful expression of Tanztheater aiming to express an emotional state through movement.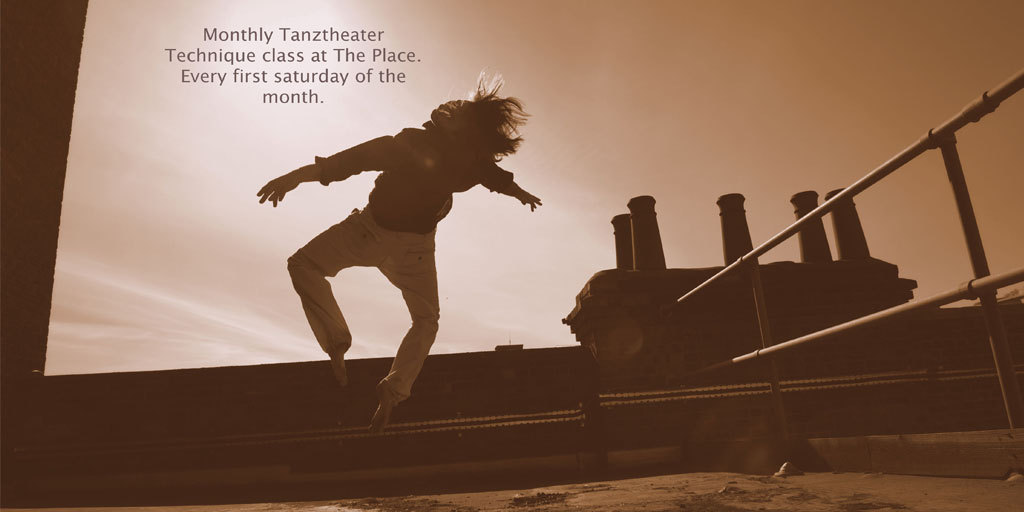 Details:
Dates:
Apr 7
May 5
Jun 2

Time:18.00 – 20.00
Venue: The Place Studio 1
Price:
Combi ticket 1 (Three dates): £35
Combi ticket 2 (Two dates): £25
Single date: £15
Alternative payment here: Pay online here
Tickets: Eventbrite / Bank transfer